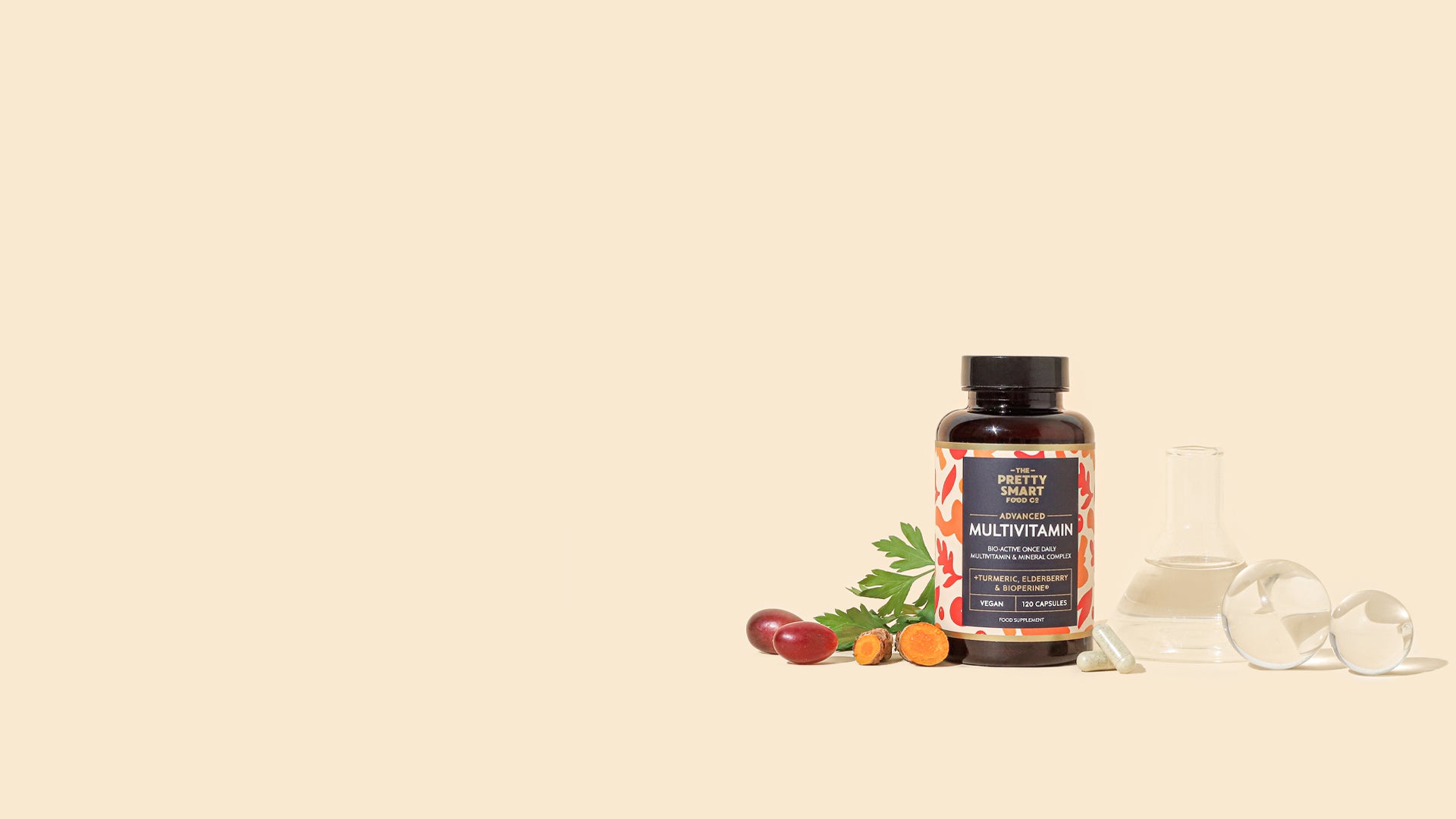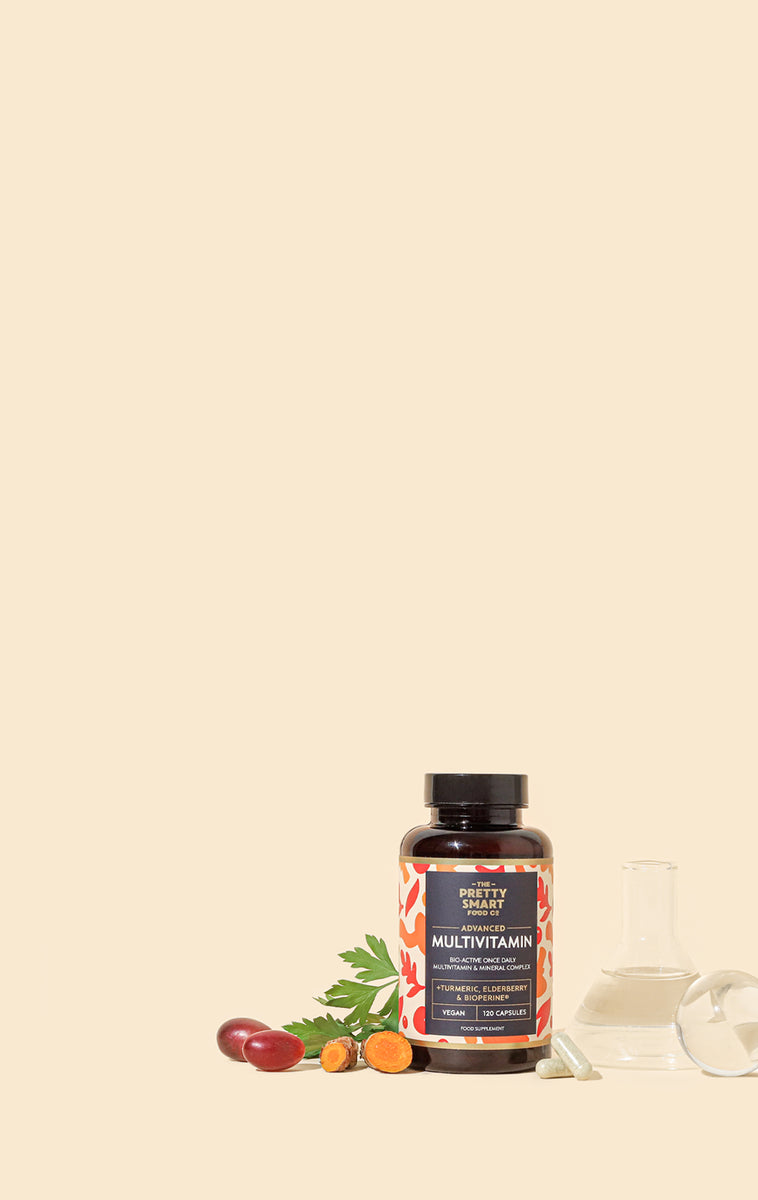 Real Food,
Smart Nutrition™
Smarter Ingredients, Better Results.
We're on a mission to empower people to live optimally with the world's cleanest premium supplements.

Our products are backed by science and real food-based ingredients.
We have captured the power of the highest quality whole-foods, and combined them with the most bioavailable forms of vitamins and minerals.
Our ingredients are made using a careful manufacturing process that avoids the use of harsh chemicals or nasty solvents.
The result is a range of clean, nutrient-rich supplements that are easily absorbed and utilized by the body.
To ensure that you get consistently reliable results, our formulas contain science backed, innovative phytonutrients.
Pretty Smart Food formulas are supported by extensive ongoing research, and rests on the specialist knowledge of qualified nutritional experts.
The result is a range of complex, intelligently formulated nutrients which effect powerful change to body and mind.

Better Ingredients
Each ingredient is thoughtfully selected and sourced for the greatest efficacy and value - manufactured through a gentle process that respects the integrity of our raw materials.

Science-Backed
Combining the latest clinical evidence with science-based ingredients, our formulations are constantly evaluated to provide you with the best nutrients forms possible.

Clean & Sustainable
In comparison to many products on the market, our supplements contain no preservatives, colourants, fillers or binding agents. Sustainably sourced and manufuctured in a facility using renewable energy sources.

Transparency
We want people to know exactly what they're putting into their bodies and how each ingredient will benefit their health. Our products are developed in-house and manufactured right here in the UK.
For us, redefining the supplement industry has always been about more than just combining great ingredients — it's working with companies that care as much about their supply chain as we do.
We've worked tirelessly to find the right partners worldwide with ingredients that meet our Real Food, Smart Nutrition™ standards.
Naturally, loved by your body.
Our supplements are co-formulated with bio-enhancers to maximise bioavailability, so that they can be easily recognised and absorbed by the body. Take a look at some of our ingredients below:
The Need For Smarter Supplements.
Most big brands add excessive ingredients and aren't very transparent when it comes to their manufacturing practices.
The Pretty Smart Food Co supplements are formulated using only the ingredients you need and nothing you don't.
Our Real Food, Smart Nutrition™ standard combines the latest science backed formulas with real food ingredients that are easily recognised, absorbed and digested.
At The Pretty Smart Food Co we don't care about having the most ingredients, we care about having the right ingredients. Pretty smart, right?
Real Food, Smart Nutrition™
Discover our range of food based supplements, designed to achieve health benefits that go beyond nutrition alone.

Highly Absorbable Nutrients
No Artificial Additives
Made in Britain